The Best Fit Filter for All Digital Photographers

Lens Protect, UV L390 and Circular Polarizer come with Slim Frame
For years Marumi has introduced DHG, Super DHG and EXUS series which have superior features for digital photography.

Marumi now introduces the new "Fit + Slim" line which boasts a slimmer frame and affordable price and is the proud successor of the MC and MC-UV series.

Made in Japan, as are all Marumi Filters, the new "Fit + Slim" series allows for attachment of
the optical filter glass by utilizing a newly developed high pressure mounting method.
All Fit + Slim filters have a front thread to attach another filter or lens cap.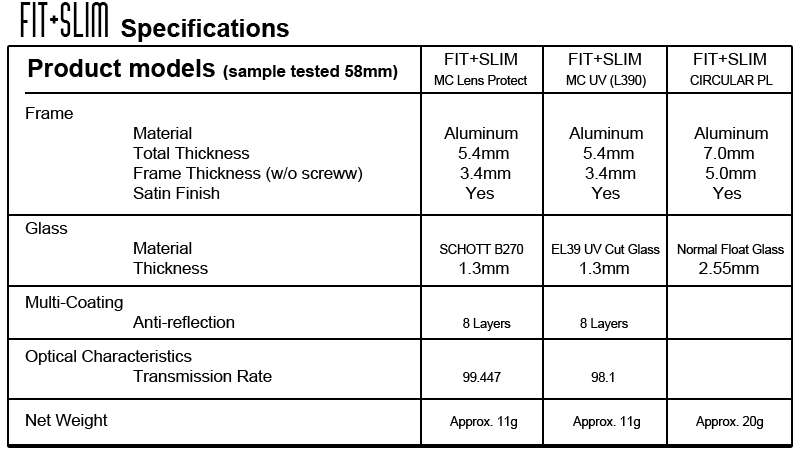 Fit & Slim Lens Protect
• Protects lens from dust & scratches
• Multi Coating - 8 layers
• Ultra Slim Frame
• Lens Cap Attachable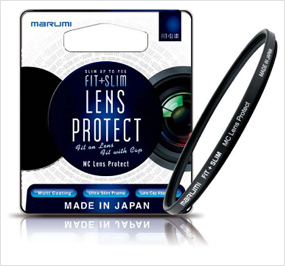 ---

Fit & Slim UV Cut & L390
• Cuts UV rays at the wavelength of 390nm and under.
• Protects lens from dust & scratches
• Multi Coating - 8 layers
• Ultra Slim Frame
• Lens Cap Attachable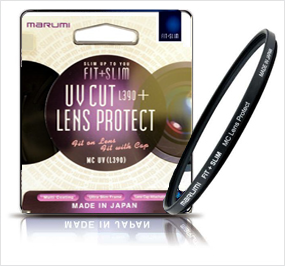 ---

Fit & Slim Circular Polarizer
• Increases color satuation
• Reduces reflections
• Ultra Slim Frame
• Lens Cap Attachable



---